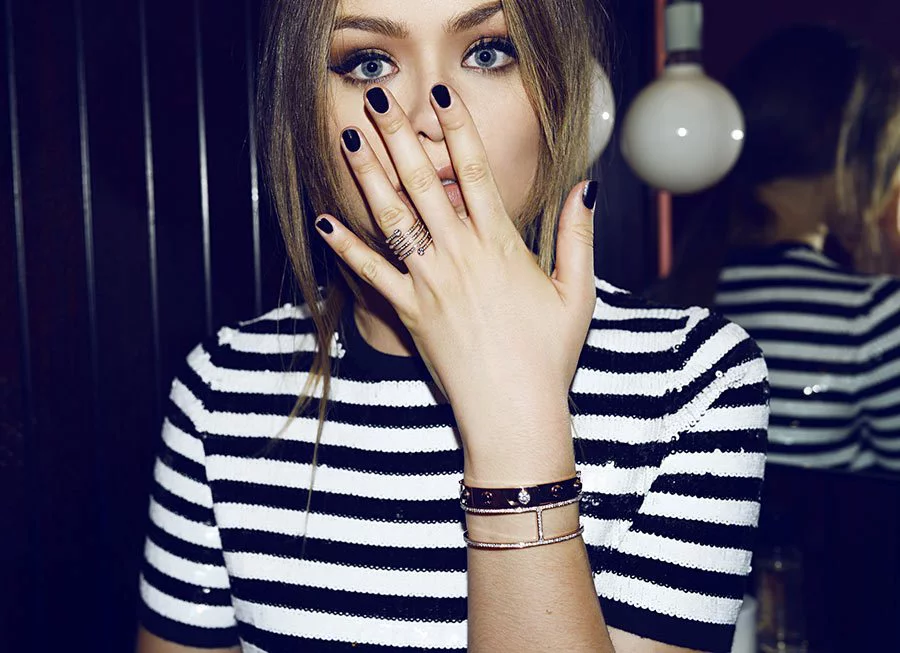 Image via pinterest
Stripes will never go out of style, from horizontal, diagonal to vertical stripes. Stripes look good oand you can wear them with everything. Stripes should be a basic in every girl's wardrobe, but if you are feeling uninspired and feel like you have seen one stripe too many of late, we have some easy ways for you to change your stripes to keep your work style fresh.
1. Layer stripes with solid colours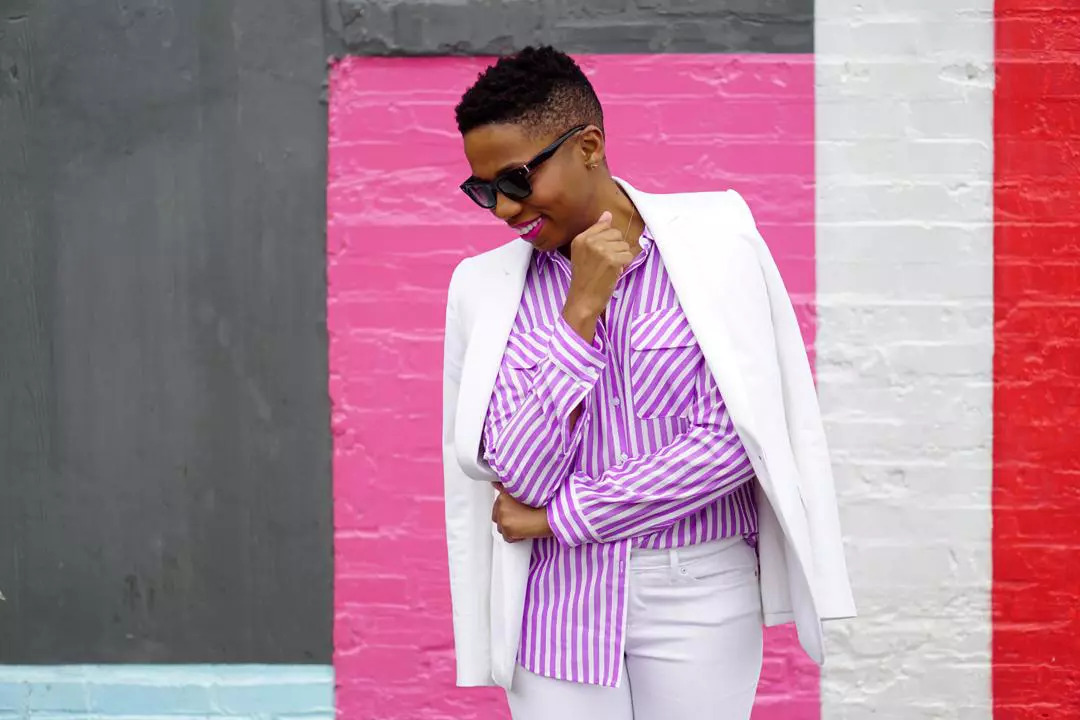 Image via pinterest
Layer your striped shirt with solid colours like white, black or other colours you wish to wear. Injecting some colour to your striped ensemble is the easiest way to give some edge to your basic monochrome stripes. If your daring enough try clashing colours.
2. Wear a cardigan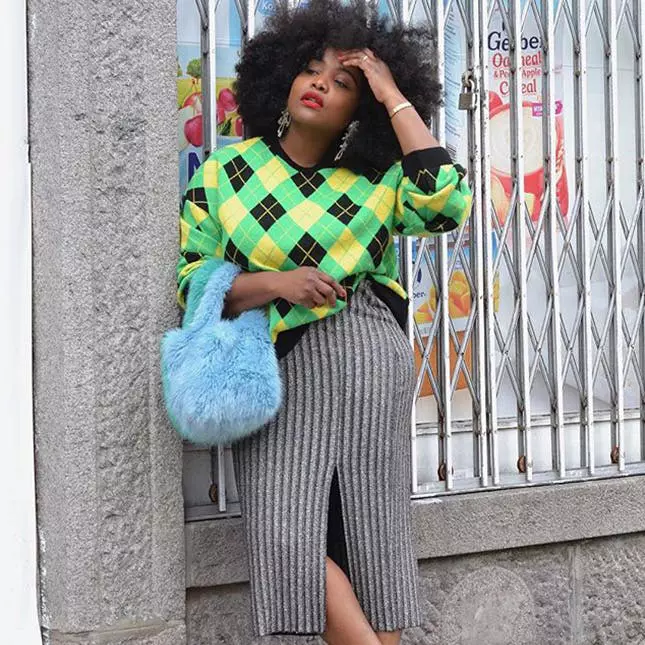 @adaoguntodu
Stripes are one of the easiest patterns to layer with just about everything. You can wear a cardigan on your stripes to add more depth to your outfit. A hint of a simple stripe in your outfit gives an instant work style refresh.
3. Wear with denim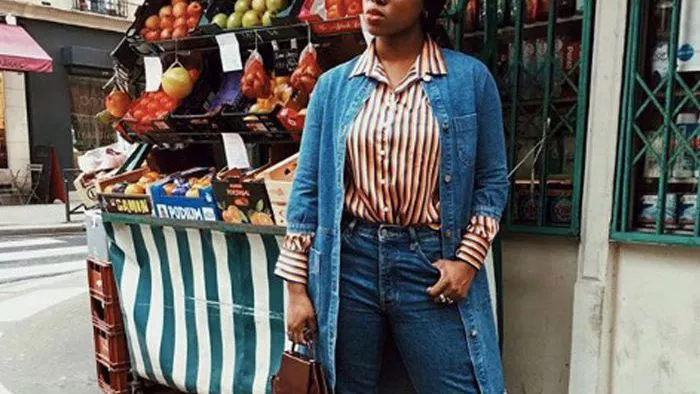 Image via pinterest
Think outside the box! For a look that stays ahead of the fashion pack try denim on stripes.Throw a denim jacket on your striped shirt and be confident enough to look everyone in the eyes when you step into your office.
4. Wear a blazer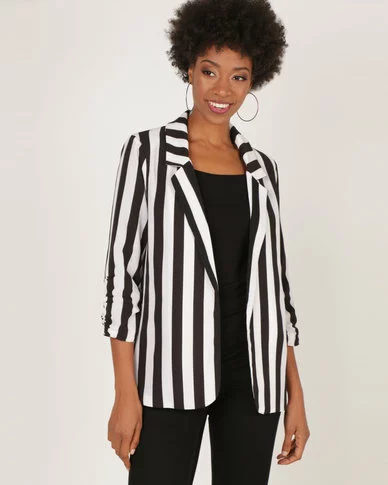 Image via pinterest
Wear your striped blazer or jacket and pair with a simple, slim silhouette and minimal accessories to work. Don't be afraid to experiment with irregular stripes.
5. Stripe on stripe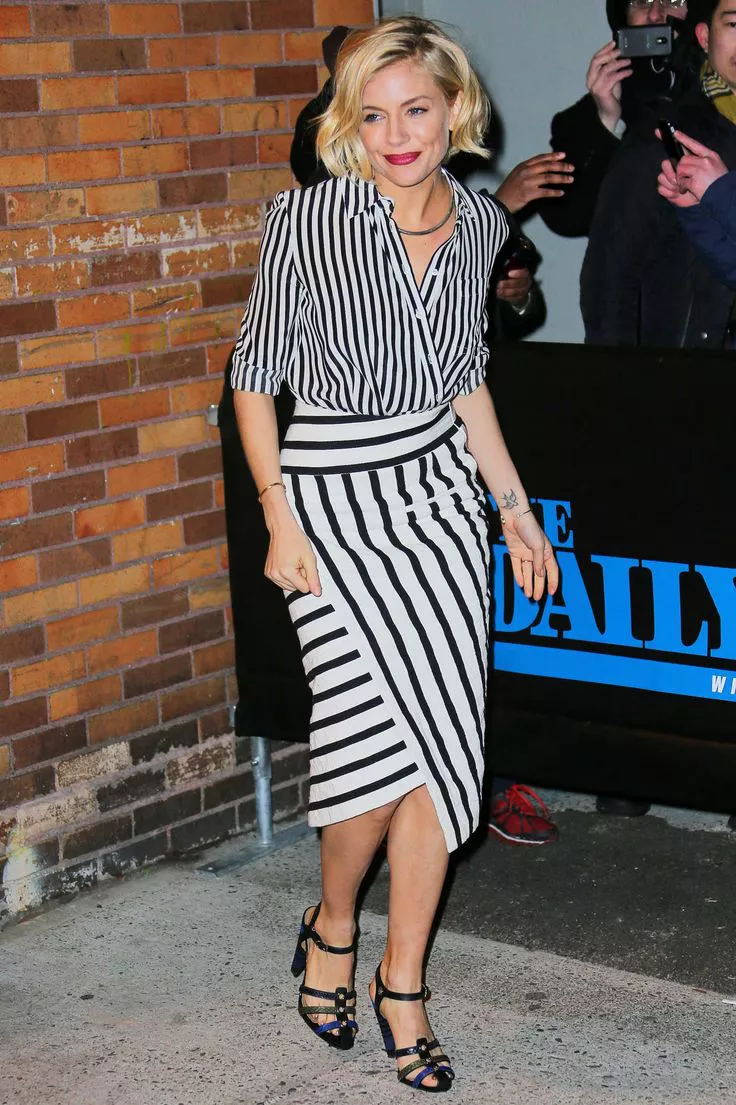 Don't shy away from stripes in the same family, mix and match stripes to create a visual balance. Classics like stripes doesn't necessarily have to be boring or predictable. Try wearing horizontal stripes on vertical stripes or diagonal stripes to make the body look slimmer.
Stripes are versatile and the possibilities of creating your work outfit are endless. Go ahead and create your work style.